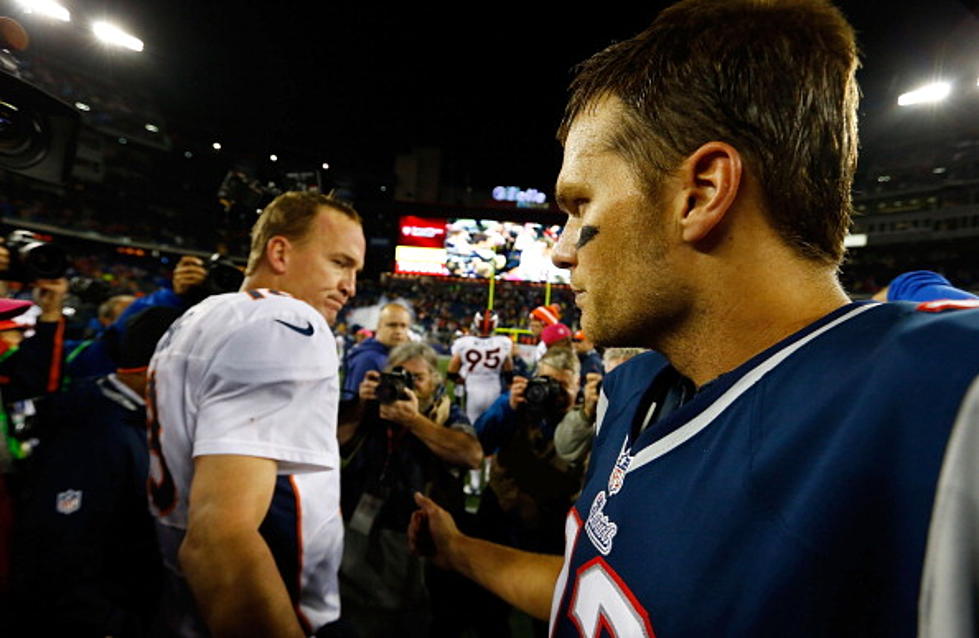 Who Has Had the Better Career — Peyton Manning or Tom Brady? — Sports Survey of the Day
Getty Images
NFL legends Peyton Manning and Tom Brady are set to square off again this weekend on Sunday night when the Denver Broncos travel to Foxborough to take on the New England Patriots. Has Brady or Manning had the better career?
In the regular season, Manning is better by leaps and bounds. He's completed over 1,300 more passes than Brady for over 15,000 more yards and 122 more touchdowns. Peyton's yards per attempt is also higher than Brady's, even though Manning has attempted nearly 2,000 more passes.
However, when you look at championships, Brady distinguishes himself. Brady has won three, while Manning has only been able to muster one title despite being so prolific. Peyton has also had some high profile failures in the playoffs, with last season's collapse to the Baltimore Ravens still fresh in the minds of many football fans.
In a battle of rings versus numbers, who has had the better career?
More From TSM Interactive