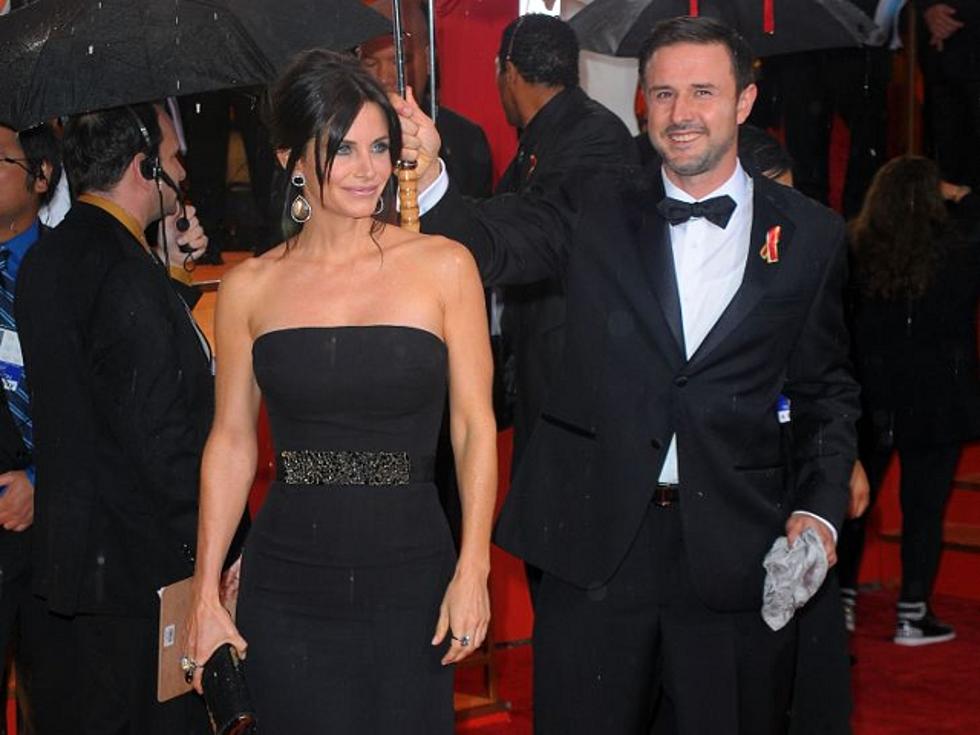 Separated Couple Courteney Cox and David Arquette Developing Sitcom About Relationships
Courteney Cox and David Arquette's high-profile marriage may have ended in separation last October, but the two are still close enough to be working on a sitcom together which will be about -- what else? -- the ups and downs of relationships.
According to TV Line, the show is being developed by the duo's shared company, Coquette Productions for ABC, and will be called '10 Years.'
Cox, who currently stars in 'Cougar Town,' would only have a behind the scenes role on the show, but Arquette could end up playing one of the characters.
More From TSM Interactive