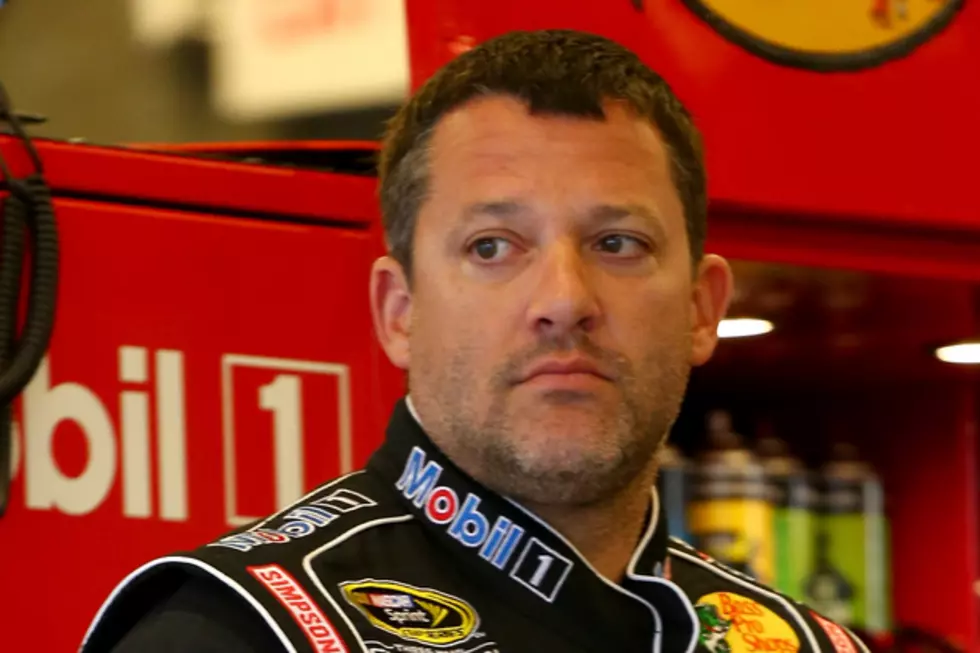 Tony Stewart Breaks Leg in Crash at Southern Iowa Speedway
Andy Lyons/Getty Images
Tony Stewart broke two bones in his right leg Monday night at the Southern Iowa Speedway when his sprint car flipped multiple times as part of a four-car wreck.
The three-time NASCAR champion was in Oskaloosa for the Front Row Challenge just one day after finishing ninth at Pocono Raceway. He was leading the 30-lap sprint race at the time. The other drivers involved in the crash were Tasker Phillips, Tony Shilling and Josh Higday, whose car started the wreck when it spun out in turn 4.
Stewart was taken straight from the track to the hospital, where he received surgery for his injuries, a broken right tibia and fibula. He was fully conscious and able to speak with medical personnel as he was removed from the racing area on a stretcher.
The injury will mark the end of Stewart's streak of 521 consecutive races, as he will not be competing in this Sunday's NASCAR event at Watkins Glen, New York.
This is the second sprint-car wreck Stewart sustained in the last week. On Monday night in Canada, his car flipped over numerous times as well, but he was not injured. After the race, he insisted that he would continue to participate in these non-NASCAR-sanctioned races.
"It was not a big deal. It's starting to get annoying this week about that so that was just an average sprint car wreck," Stewart said. "When they wreck they get upside down like that. ... I guarantee you there were fifteen, twenty guys across the country that flipped just like that this weekend and were just fine just like we were."
You can see video of that event below:
More From TSM Interactive