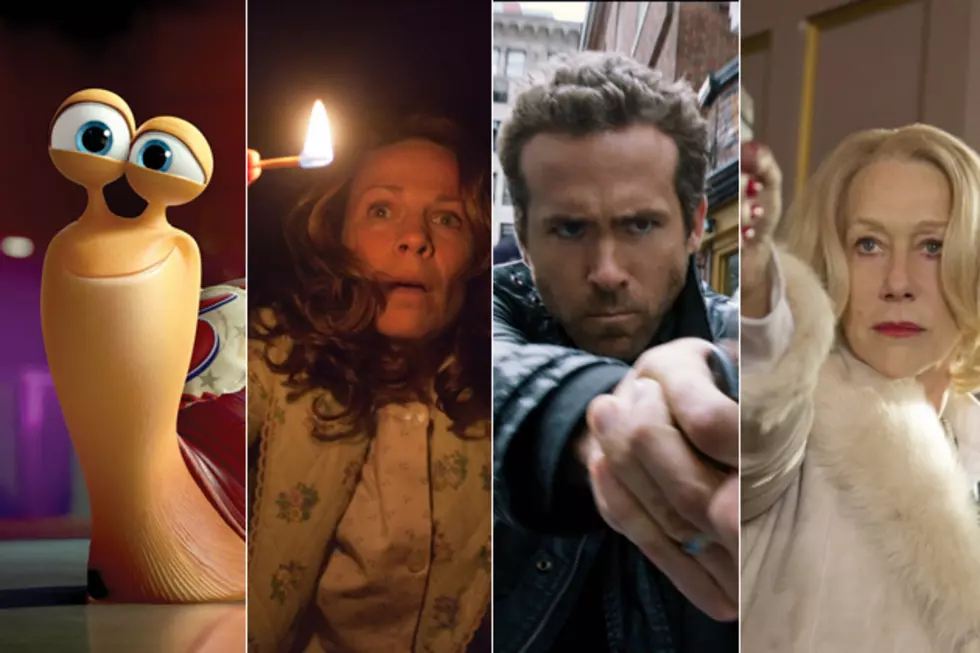 New Movies: 'Turbo,' 'The Conjuring,' 'R.I.P.D.,' 'Red 2′
Fox / Warner Bros. / Universal / Lionsgate
Four major new releases hit theaters this weekend, spanning multiple genres and targeting very different audiences. Hooray for variety!
'Turbo'
This animated tale tells the story of a snail who dreams of going faster—much faster. His wish comes true when he gains the power of super-speed and sets out to win the Indianapolis 500.
Starring Ryan Reynolds, Paul Giamatti, Michael Peña, Samuel L. Jackson
---
'The Conjuring'
This haunted-house story, allegedly based on actual events, shows how a pair of ghost hunters investigate a creepy old farmhouse that may be possessed by demons.
Starring Vera Farmiga, Patrick Taylor, Ron Livingston, Lili Taylor
---
'R.I.P.D.'
A mixture of buddy-cop comedy and afterlife adventure, this comic-book-inspired story details the Rest In Peace Department's efforts to corral evil spirits hiding among the living.
Directed by Robert Schwentke
Starring Jeff Bridges, Ryan Reynolds, Mary-Louise Parker, Kevin Bacon
---
'Red 2'
The oddball team of retired CIA operatives returns, this time chasing after a missing nuclear device that's fallen into the wrong hands.
Starring Bruce Willis, Helen Mirren, John Malkovich, Mary-Louise Parker
More From TSM Interactive