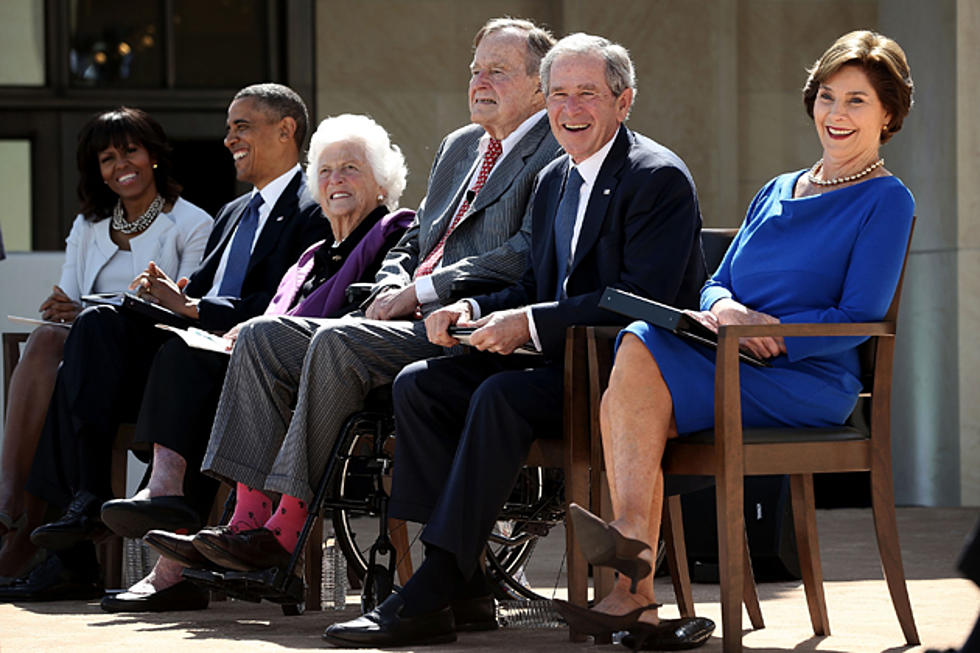 All Five Presidents Gather to Dedicate George W. Bush's Library
Alex Wong/Getty Images
On Thursday afternoon at Southern Methodist University outside Dallas, President Obama and former Presidents Clinton, George H.W. Bush and Jimmy Carter gathered at the opening of the George W. Bush Presidential Library and Museum.
It was a rare assembly of perhaps the most exclusive club in the world, the Presidents of the United States, and each spoke warmly of the 43rd member of the club. Obama, who was a fierce critic of Bush while running for president, said of his predecessor, "To know the man is to like the man. Because he's comfortable in his own skin. He knows who he is. He doesn't put on any pretenses. He takes his job seriously but he doesn't take himself too seriously. He is a good man."
It was a day spent discussing the more popular events of Bush's presidency, such as his response immediately following the September 11 terrorist attacks and his work to increase funding to fight AIDS in Africa. Largely avoided were the controversies of the 2001-2009 years, including the war in Iraq and the financial crisis of 2008.
After largely withdrawing from public view since he left the White House, Bush has spent his time building and preparing his presidential library and taking up new hobbies, like painting. One piece of work by Bush that found its way to the press was a self-portrait of himself in the shower, about which Clinton remarked, "Those bathroom sketches are great, but at my age I think I should keep my suit."
Bush said that his library and museum will be devoted to promoting freedom around the world. "I'm retired from politics," he said. "Happily so, I might add—but not from public service."
More From TSM Interactive