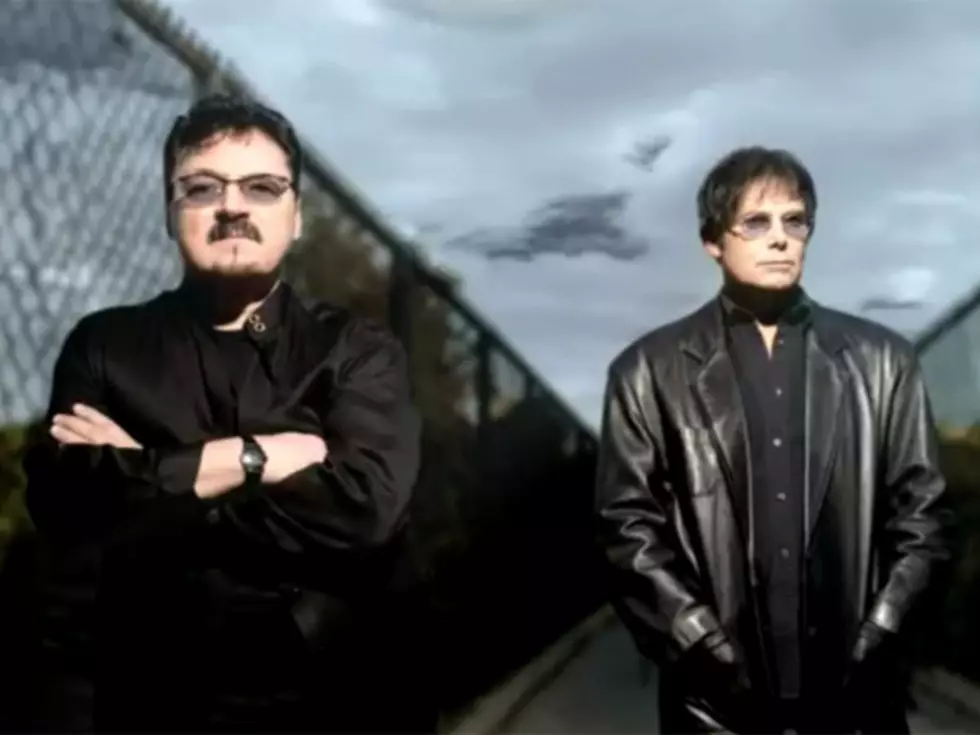 Former Toto and Survivor Vocalists Team Up for New Album [VIDEO]
It's been awhile since their respective former bands were riding high on the radio with hits like 'Hold the Line,' 'Eye of the Tiger,' 'Africa,' and 'The Search Is Over' -- but Bobby Kimball (ex-Toto) and Jimi Jamison (ex-Survivor) are still making music. In fact, now they're making it together.
Longtime friends and fellow '80s hitmakers, Kimball and Jamison found themselves at loose ends in recent years -- both, ironically, having concluded reunions with their former bandmates -- and decided to start a band of their own. The result is a duo they're calling Kimball Jamison, with plans to release a full-length album in the fall.
"We've always talked about doing something like this," says Jamison. "Musically, we like the same stuff, and we've been in the same kind of bands -- and when the opportunity arose, we jumped on it."
Adds Kimball, "I've always wanted to do a CD with Jimi because he's one of my best friends, we work well together and we have fun together."
The Kimball Jamison album is scheduled for an October 18 release on Frontiers Records.
Watch the Kimball Jamison Electronic Press Kit