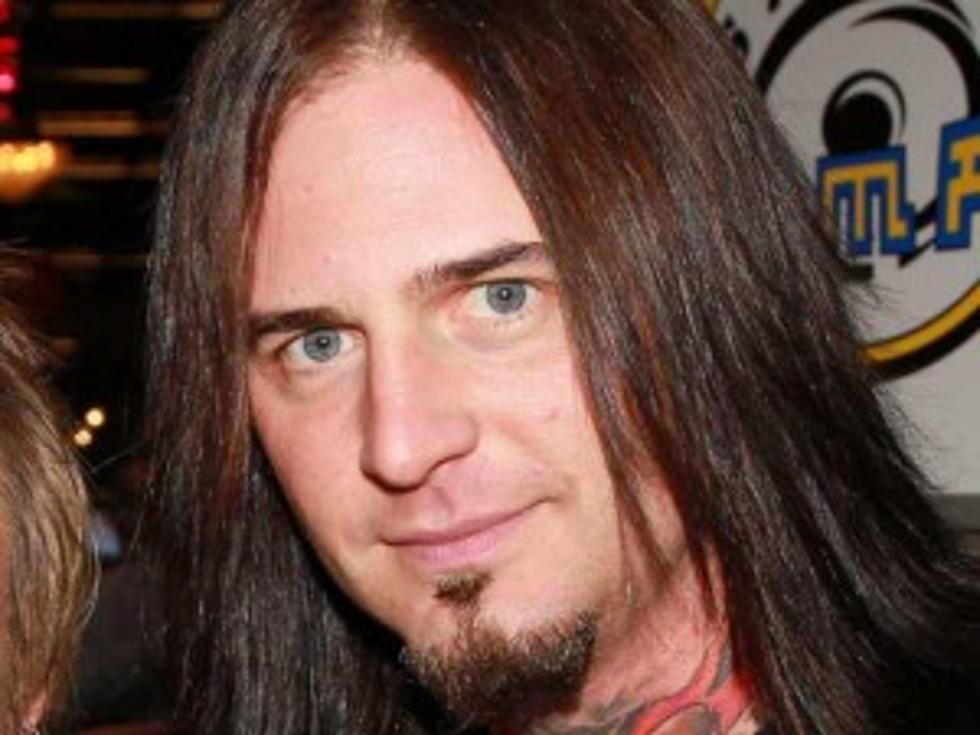 Five Finger Death Punch's Jason Hook Says Releasing More Music Is 'Good for Business' [VIDEO]
Given the choice of touring for another year or more behind 2009's 'War Is the Answer' or "jump right back in the studio" and make another album, Five Finger Death Punch guitarist Jason Hook and his band mates chose the latter option.
"I think that all of the guys are sort of on the same page," Hook recently said during an interview with Revolver TV. "The business has changed a little bit where people are anxious to consume quickly. So if you keep them hanging on 10 songs for three years, that's not really fair to them -- the fans. And it's not really good for business."
Musically speaking, Hook described 'American Capitalist' as "an extension of where 'War Is the Answer' left off," adding that the new album "could be side C and D of 'War.'"
In terms of the way the band worked, what was noticeably different this time around was the opportunity for the musicians to express and discuss different ideas without fear of confrontation.
"I think it's a really nice system as far as everyone is sort of respectful and tactful with the way we handle each other," Hook said. "If somebody doesn't like something, instead of jumping down that person's throat, we were more likely to just let that person explain what it is that they're shooting for or what they're hearing in their head, and then kind of take a vote. ... so it's risk-free."
More From TSM Interactive