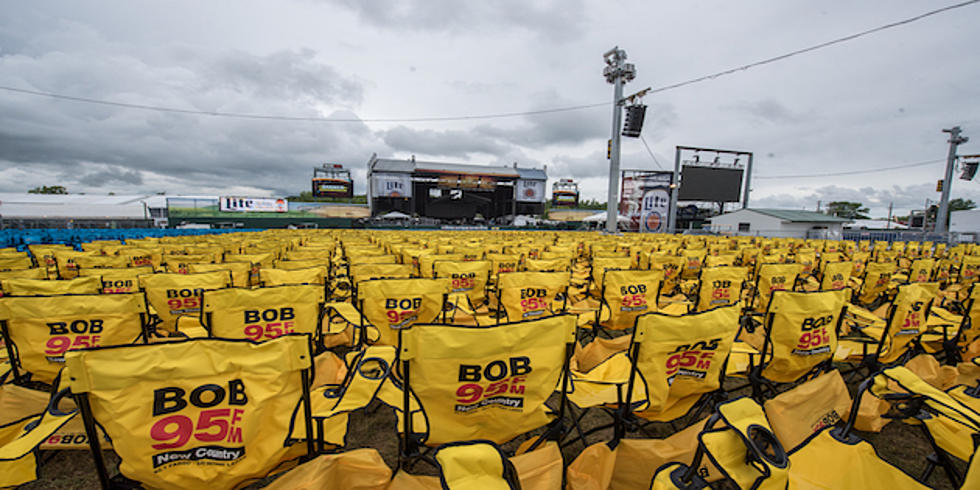 Don't Wait! WE Fest 2018 Seat Renewals End Friday
If you haven't already renewed your seats for 2018, now is the time! For a few more days, you have the chance to reserve your same seats (VIP, Reserved, and Reserved Lawn Chair) for WE Fest 2018 while locking in the absolute lowest pricing. VIP has expanded in 2018 and now has just 3 tiers: VIP Gold, VIP Blue, and VIP Green. Enjoy exclusive access to the VIP hospitality area, complimentary soda, water, keg beer, access to the cash bar, and catered gourmet meals each day. Click HERE for more info about each VIP tier option. Renewals are open through 11:59 PM this Friday, August 25th.
WE Fest 2018 will take place August 2-4 at Soo Pass Ranch in Detroit Lakes, MN. In case you missed the big news, Jason Aldean and Florida Georgia Line are the first two headliners announced for next year's festival! Watch the video HERE and stay tuned for more lineup announcements in the months ahead.
Before renewing your seats, please make sure to review the instructions below and click HERE to read through some changes for 2018.
HOW TO BUY:
Click the renewal link emailed to you and log into your account.
Select the seats you wish to renew for WE Fest 2018 HERE. If you can't find your seat or it's a different tier and you have questions, call us at 1.800.4.WE.FEST and a guest services member will assist you.
Request an upgrade. This is where you can move your seats to a new location, add seats to your order, make requests, etc. While upgrades aren't guaranteed, our guest services staff will call you this fall and let you know your options before tickets go back on sale to the general public.
Select any camping or parking you might need. You may choose any campsite you wish. See HERE for a few changes in how we can accommodate larger rigs.
Click "Check Out"
Add Camp Access. If you are planning on camping (or even visiting the campgrounds) you need to add camp access. This is per ticket and good for the entire weekend. Keep in mind, this is not a campsite nor is it a second item. This must be added to your ticket now, when you make your initial purchase.
Click check out and follow the on-page instructions to complete your transaction. (Remember to check the shipping address for accuracy!)
If you have any questions, give us a call!
1.800.4.WE.FEST (1.800.493.3378) Monday – Friday from 9 AM-5 PM CT.
Please note, all other items will go on sale to the public in the fall. Renewals are for 2017 Seat Holders only.
More From TSM Interactive