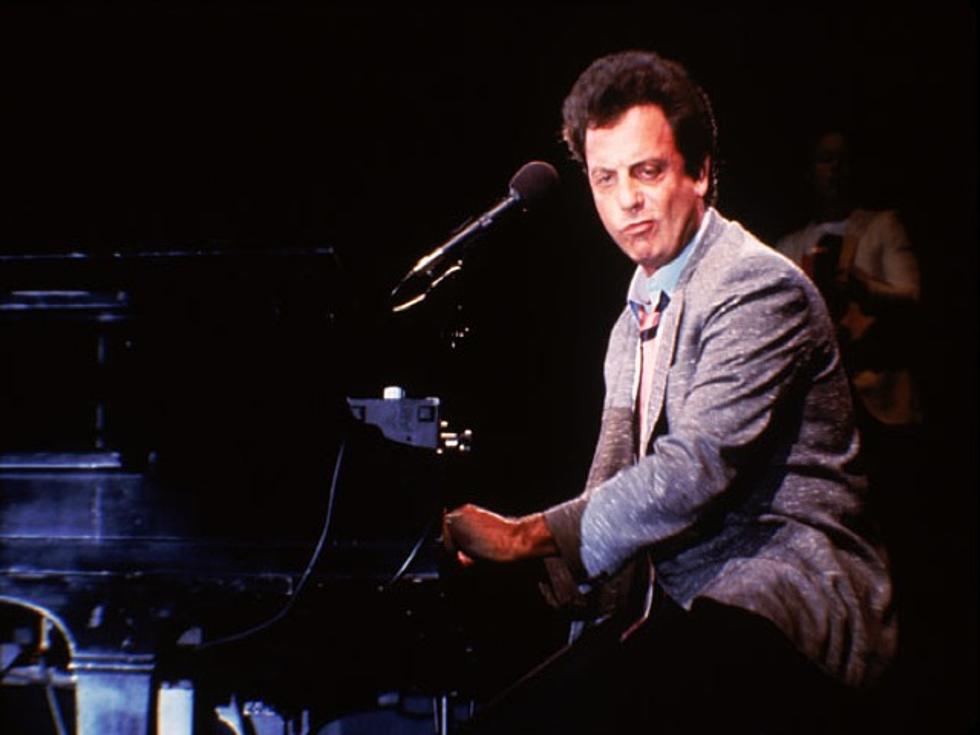 Billy Joel's 'Piano Man' and Full Album Catalog Get Deluxe Treatment
When Billy Joel was a young artist entertaining offers from record labels, he ultimately chose Columbia because it was "a company that knows how to build a career."
'Billy Joel -- The Complete Albums Collection' contains remastered editions of his 13 main solo efforts, from 1971's 'Cold Spring Harbor' through 1993's 'River of Dreams.' It also includes 'Fantasies & Delusions,' a 2001 album of piano music written by Joel and performed by Richard Joos; plus a disc called 'Collected Additional Masters,' featuring Joel originals, as well as his covers of songs made famous by Elvis Presley, The Beach Boys and others.
"I'd never seen them all together in one place until I got the box set," Joel says. "It represents a lot of work! It's a little overwhelming, actually, looking at each individual album and remembering how much writing and recording, the time spent arranging and producing everything that went into each album."
In addition to the original 10-song album, the 'Piano Man' reissue comes with a second disc of Joel's April 1972 performance at Sigma Sound Studios in Philadelphia. The previously unreleased Sigma recordings actually played a part in Columbia's interest in signing Joel. Back in the day, a radio station in Philly started airing one of the songs from the Sigma session, 'Captain Jack,' which became an underground FM hit and led to major labels taking notice.
More From TSM Interactive