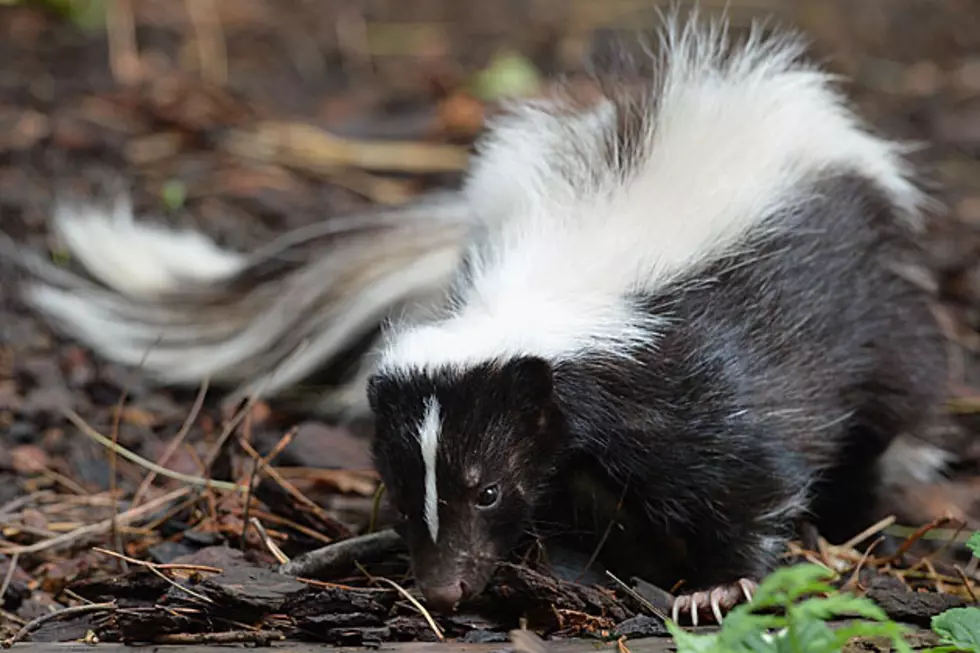 Woman Lives With 50 Skunks, Should Consider Investing in Lots of Air Freshener
Getty Images
What the smell is Deborah Cipriani thinking?
And make no mistake about it -- the skunks live large in Cipriani's home, even getting to sleep in bed with her. To her, owning skunks is a pretty black-and-white issue:
A lot of people think we're weird to like pet skunks and they always say, 'Why do you want a pet skunk?' and I ask them, 'Why do you want a pet dog?'"
Cipriani is pretty skunk-ho about taking care of the creatures, voluntarily waking up at 4:30 in the morning to feed and clean them before she heads to her day job in customer service (we really hope she showers before leaving the house).
Cipriani has also launched SkunkFest, a kind of Woodstock for other Pepe Le Pew lovers that features a beauty pageant and a best dressed award. She says she's determined to make people see (and smell) there's more to skunks than just their pungent stench, noting, "Skunks aren't the smelly little creatures that people think they are — they're wonderful, beautiful animals. I feel that I was chosen to help the skunks, and I will keep doing this, and I will own skunks until I die."
Alright, we get it -- you don't have to make a big stink about it.
More From TSM Interactive