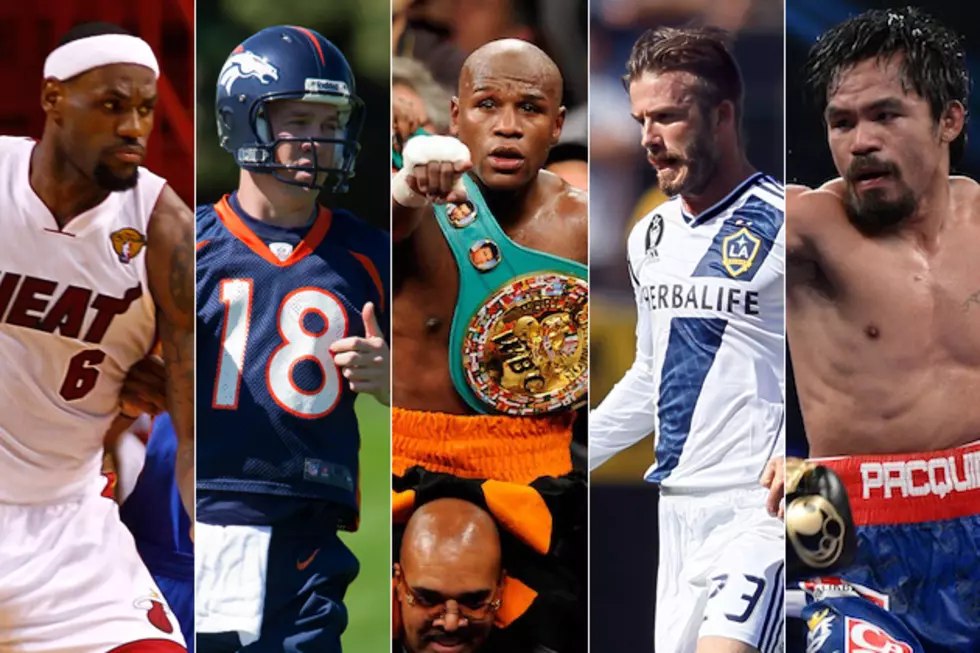 Who Is the World's Highest Paid Athlete? [PICTURES]
Baseball, football and basketball player salaries keep rising, but a competitor outside of those popular team sports is the world's highest paid athlete.
Boxer Floyd Mayweather Jr., who collected $85 million for winning two fights, was the world's highest-paid athlete from June 2011 to June 2012, according to Forbes magazine. Nicknamed 'Money,' Mayweather earned the winnings by knocking out Victor Ortiz in September of 2011 and winning a unanimous decision against Miguel Cotto on May 5. Revenue from his promotion company, Mayweather Promotions, allowed Mayweather to garner additional profits from event tickets, pay-per-view purchases and fight sponsorships.
Mayweather, who is currently serving a three-month prison sentence on domestic battery charges, took the world's highest paid athlete crown away from golfer Tiger Woods. Woods' $59.4 million earnings placed him third on Forbes' list of the world's 100 highest paid athletes behind Mayweather and Manny Pacquiao. Woods' total reflected a $16 million drop from last year.
Winnings, salaries, bonuses, prize money, appearance fees, and money from licensing and endorsement deals were all included in the final earnings tally for each athlete.
Here's a gallery of the world's top 10 highest paid athletes from June 2011 to June 2012 and how much they earned:
More From TSM Interactive