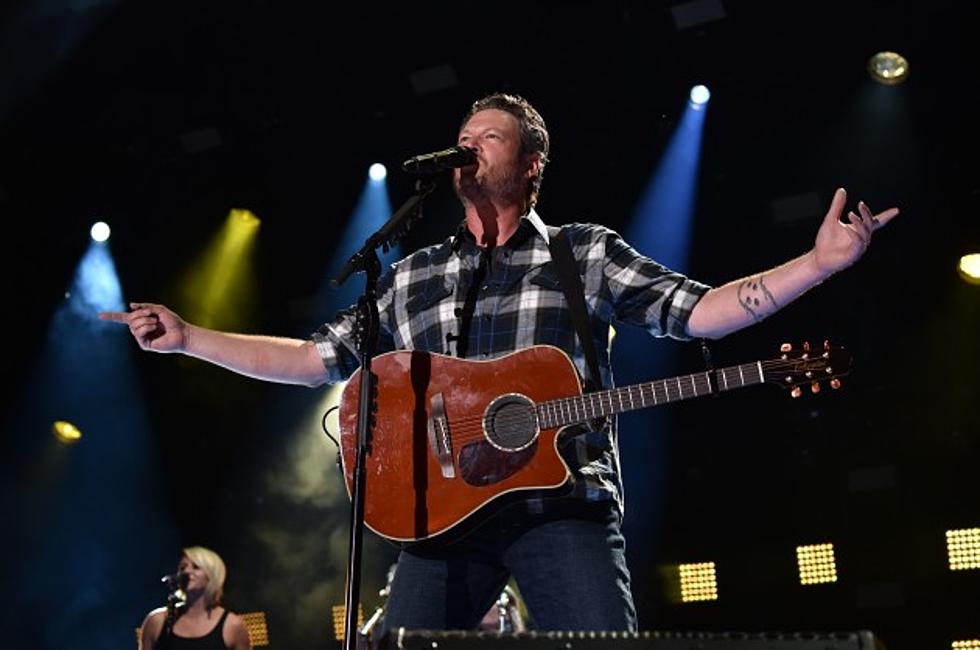 The Winner of Our Trip to See Blake Shelton at the Hollywood Bowl
Larry Busacca via Getty Images
Congratulations to Bryan Higgins! He is the winner of our trip to see Blake Shelton at the Hollywood Bowl. 
A big Blake Shelton fan, Bryan said he and his wife were looking for chance to see Blake somewhere close to home. That didn't work out, so he tried his luck and entered our contest. It paid off for Bryan.
We are sending Bryan and his wife to California to see Blake Shelton at the Hollywood Bowl. We're going to provide the couple with roundtrip airfare, hotel accommodations and $500 in spending cash. A trip to California is always more fun with a stop at Disneyland, right? So we're giving them a pair of passes to Disneyland!
How did Bryan win this fantastic trip? It's simple! He's a member of our VIP club. Our VIP program has tons of great contests happening right now—including the hottest gadgets, shopping sprees, cash, trips and more. You can also play games, access exclusive content, and share your feedback.
More From TSM Interactive