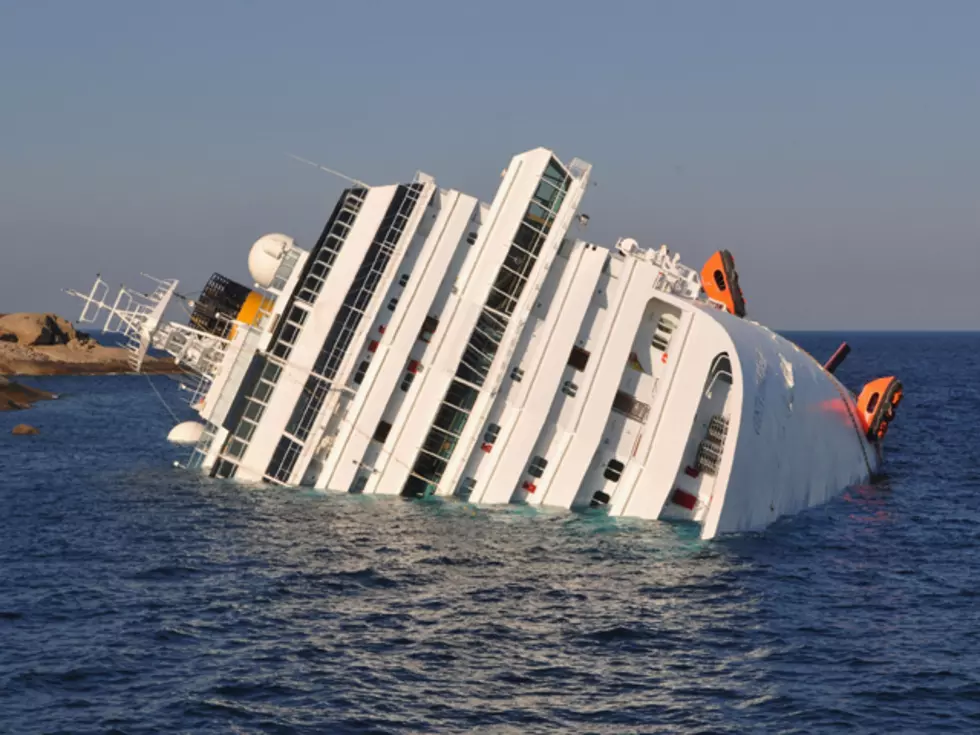 Survivors of Costa Concordia Ship That Sank Offered 30 Percent Off Future Cruises
In what's being seen by many as an incredulous move, Carnival Corp., the parent company of the downed Costa Concordia cruise ship, is offering survivors of the disaster 30 percent off future cruise vacations.
As the world's largest cruise operator battles to stave off lawsuits expected to cost hundreds of millions of dollars, passengers say they're also getting letters assuring them a full refund on the aborted voyage and detailing how to file claims for lost valuables.
As for the strange offer of a discount on future cruises, a spokesman for Costa Cruises said, "The company is trying to do everything they can for those passengers directly affected. The company is not only going to refund everybody but they will offer a 30 percent discount on future cruises if they want to stay loyal to the company."
But Brian Page, a British survivor of the disaster, is appalled. "It is a ridiculous and insulting offer. I'm very disappointed in them," he said. "They are not accepting their responsibilities at all. Our only back-up is separate legal action."
Lawyers plan to sue both in the US and in Italy, and more than 100 passengers have reportedly already joined a class action suit expected to be filed in Miami this week.
So far, 16 bodies have been found on the sinking cruise ship, and another 16 people are still missing.