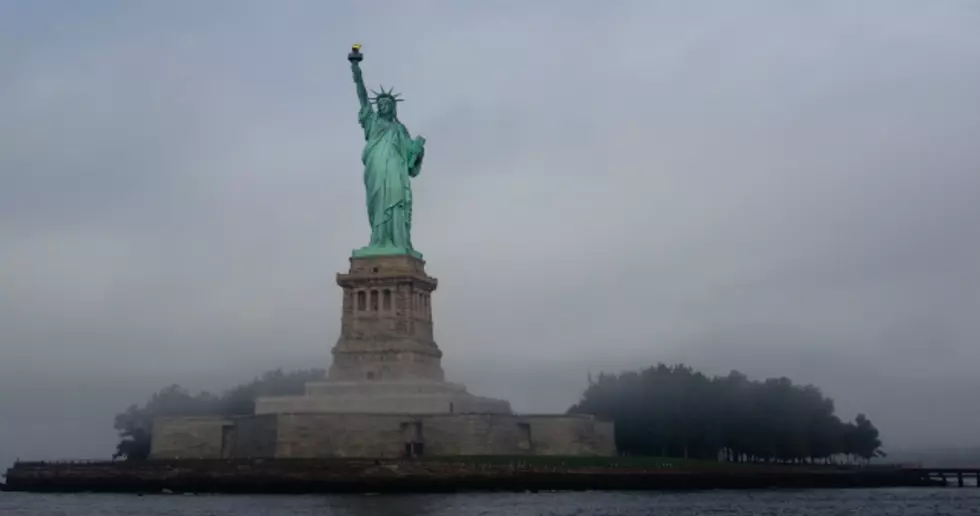 Statue of Liberty Turns 125 Years Old
It's time to bake a very large cake and get a lot of candles ready, because Friday is the Statue of Liberty's 125th birthday. Celebrations on Liberty Island will mark the October day in 1886 when the gift from France, a symbol of friendship, was inaugurated in front of then-President Grover Cleveland.
The October 28 ceremony will include the naturalization of 125 immigrants from more 40 countries, the playing of the American and French national anthems, a reading of the famous Emma Lazarus poem The New Colossus by actress Sigourney Weaver, a salute from passing boats and a fireworks display.
After the festivities are over, the iconic monument to freedom will shut down for a year of repairs. The island will still be open to visitors, but the statue will remain closed while it undergoes a $27.25 million renovation. Improvements being made include repairs to the spiral stairway into the crown, the addition of safety devices and other modern requirements.
One new feature tourists may enjoy will be five webcams installed in the torch that will "bring never-before-seen views of Liberty Island and New York Harbor to the general public," said Stephen Briganti, who heads the Statue of Liberty-Ellis Island Foundation.
When the renovations are complete, the Statue of Liberty will re-open for tours, although due to the attacks of September 11, 2001, it will only be open to highly restricted groups of tourists.
More From TSM Interactive