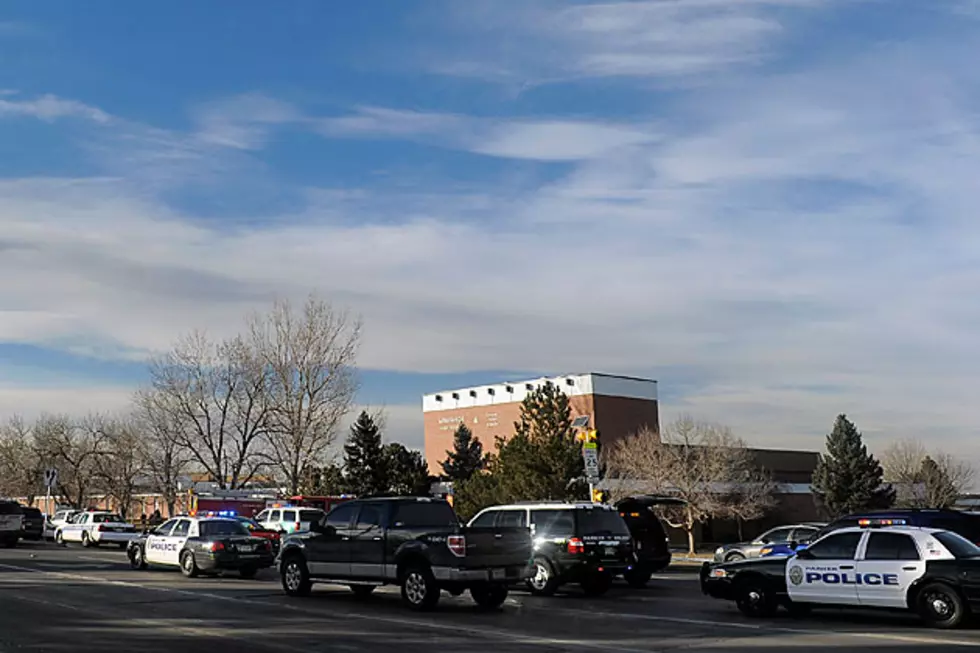 Shooting at Colorado's Arapahoe High School — Suspected Shooter Reportedly Dead, One Victim in Critical Condition
Getty Images
The victim reported to be in critical condition is a 15-year-old girl and it's unclear if Pierson intentionally shot her. Arapahoe County Sheriff Grayson Robinson also "did not elaborate on any possible motive."
UPDATED 5:15 p.m. ET: Authorities will not release the name of the suspected shooter, although the sheriff did confirm that person was a student at the school.
The "gunman asked for the location of a specific teacher, who heard he was being looked for, and left the school 'in an effort to draw the student away from the school.'"
A second student was injured during the incident, although that person was not shot.
One student at the school said he became aware of the incident after hearing "three bangs."
UPDATED 4:20 p.m. ET: According to an Associated Press report, the suspected gunman killed himself.
UPDATED 3:50 p.m. ET: The Associated Press is reporting one student is in critical condition.
Arapahoe High School is in a nearby district to Columbine High School, which was the site of an infamous 1999 mass shooting spree.
It's also worth noting that tomorrow will be the one-year anniversary of the tragedy at Sandy Hook Elementary School in Newtown, Connecticut.
More From TSM Interactive