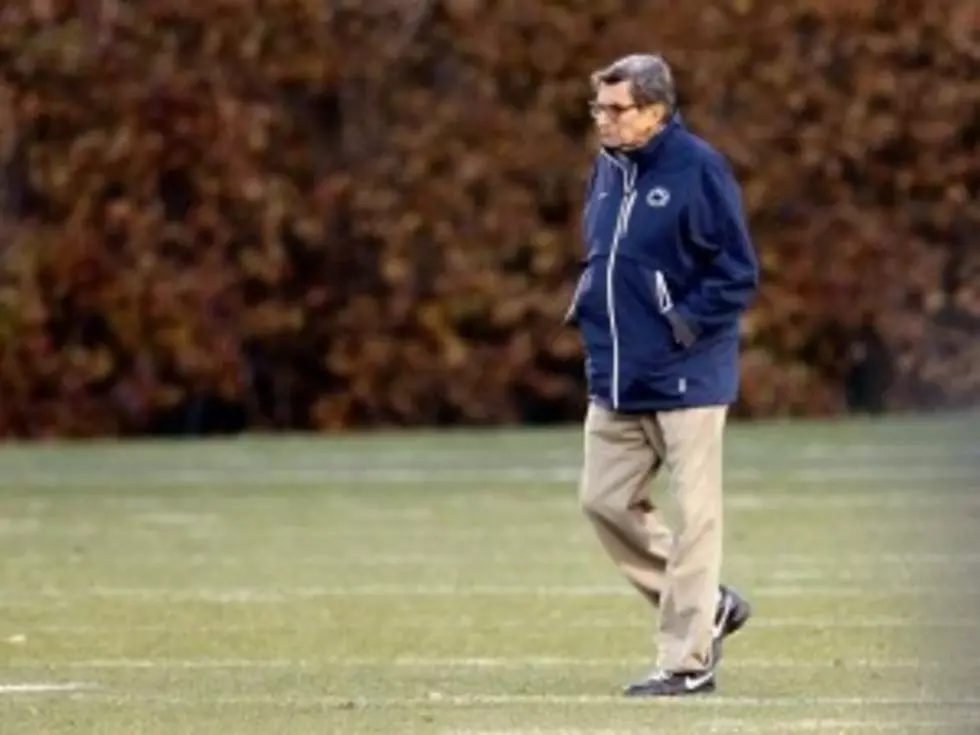 Penn State Coach Joe Paterno Fired Amidst Scandal
The Penn State Board of Trustees announced Thursday it is firing longtime football coach Joe Paterno, as well as university president Graham Spanier. Both officials are accused of not reporting to police knowledge of sexual abuses against children by a member of their staff.

Paterno turned in his resignation earlier Thursday, but Penn State's board decided it would not let the coach leave on his own terms, news outlets are reporting. Paterno's firing is effective immediately.
Paterno has been the head coach of Penn State for 46 years, but has been caught up in charges that former Penn State defensive coordinator Jerry Sandusky sexually assaulted eight different boys over a 15-year period.
Since those charges were filed, at least a dozen more young men have come forward claiming past abuse by Sandusky.
Paterno and Spanier have not yet been charged with any crimes, but are both under fire for not reporting knowledge of one specific incident to police and both remain vulnerable to charges.
Athletic director Tim Curley and vice president Gary Schultz were charged earlier this week for not alerting police earlier of Sandusky's behavior.
On Wednesday, the Department of Education announced it would also be investigating the university for violations of a federal law that requires colleges to report criminal offenses that occur on campus.
Tom Bradley has been named interim coach and will lead the team in this week's final home game against Nebraska on Saturday.
More From TSM Interactive