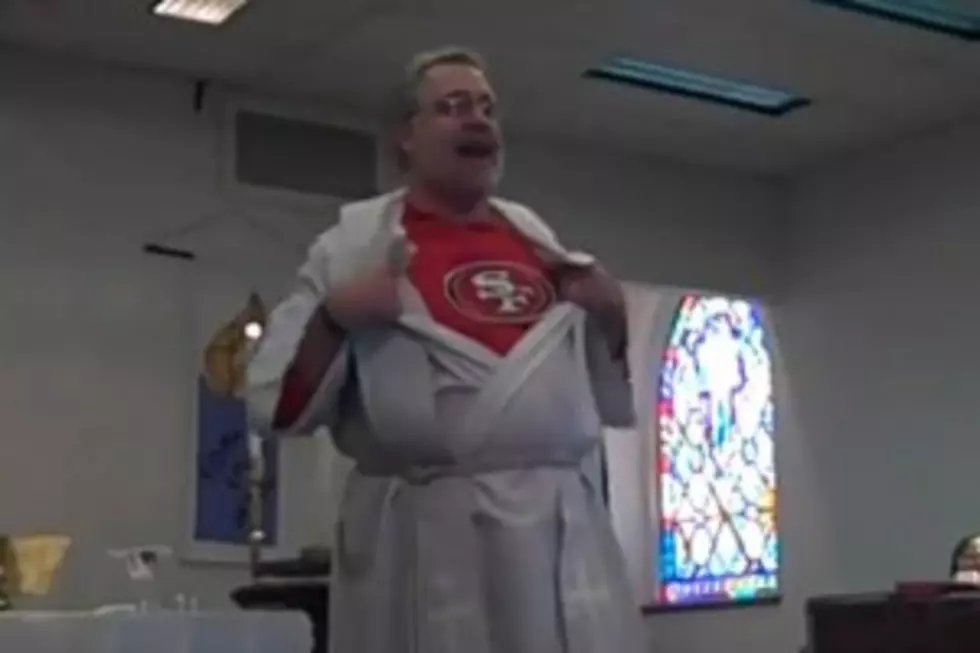 Pastor (And Die-Hard 49ers Fan) Blows Through Service in Under a Minute to Watch Playoff Game [VIDEO]
YouTube
This pastor's dedication to his NFL team is even greater than his dedication to the lord.
Pastor Tim Christensen, of Gold Hill Lutheran Church, in Butte, Montana, decided to hold an express service on Sunday because it was scheduled for the same time as kickoff for the NFL playoff game between his beloved San Francisco 49ers and Carolina Panthers.
Watch Christensen start, conduct and end the service in under a minute.
His prayers were answered, as the 'Niners won. Even better news? Next week's NFC Championship matchup with the rival Seattle Seahawks takes place at 4:30 p.m. local time.
Now, Christensen just has to make sure the big man upstairs is okay with how he handled everything.