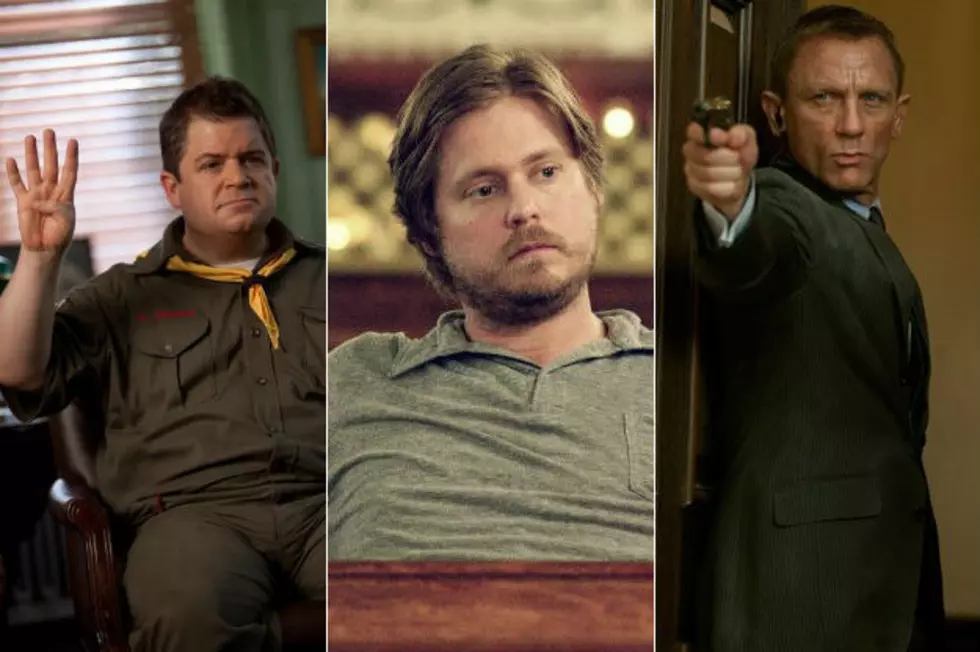 New Movie Releases — 'Skyfall,' 'Nature Calls' and 'The Comedy'
Magnet, Tribeca Film, Sony
Stay in the voting spirit this week and head to the theater to vote with your dollar. Do you like action and international intrigue? How about comedy? The choice is yours with this week's newest releases!
In 'Skyfall,' Agent M's past comes back to haunt her and James Bond's loyalty is put to the ultimate test in the latest 007 installment.
'Nature Calls' tells the story of brothers Randy and Kirk, who have never gotten along. Things don't get any better when Randy takes over Kirk's son's sleepover for an unforgettable scouting trip.
Don't be fooled by the title: 'The Comedy' is a dark, subversive tale of an aging hipster wandering aimlessly through life with his friends and waiting for his father to die so he can claim his inheritance.
'Skyfall'
Starring Daniel Craig, Judi Dench and Javier Bardem
'Nature Calls' (limited)
Starring Johnny Knoxville, Patton Oswalt and Rob Riggle
'The Comedy' (limited)
Directed by Rick Alverson
Starring Tim Heidecker, Eric Wareheim and Roxanne Ferris
More From TSM Interactive