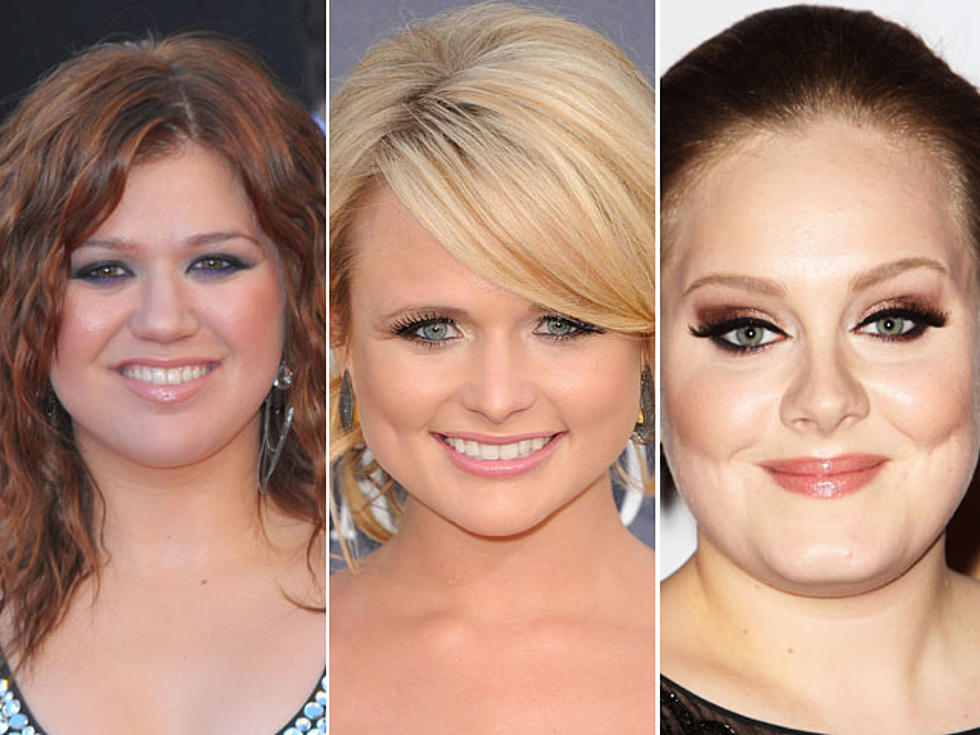 Kelly Clarkson Says She'd Record with Miranda Lambert and Adele
The last time Kelly Clarkson cut a duet with a country star, the result was her number one hit with Jason Aldean, 'Don't You Wanna Stay,' so it's only natural that, during a recent Web chat, she was asked if she'd consider teaming up with any other artists.
Clarkson also revealed she'd be interested in recording with Adele, saying, "I'm a huge fan of these girls and think they are super talented." Clarkson first revealed her admiration of Lambert a few weeks ago, when comparisons were made between Clarkson's new trio, Already Famous, and Lambert's work with the Pistol Annies.
For her part, Lambert seems open to working with Clarkson. During a recent interview, she was asked about Already Famous, and told of a Clarkson fan's suggestion that the two trios tour together. She responded that Pistol Annies welcomed another all-girl group, and added that they thought highly of Clarkson's singing gifts.
Regardless of whether they record together, Clarkson and Lambert will meet on the Billboard charts soon. Clarkson's new album, 'Stronger,' is scheduled to debut just a week before Lambert's latest release, 'Four the Record.'