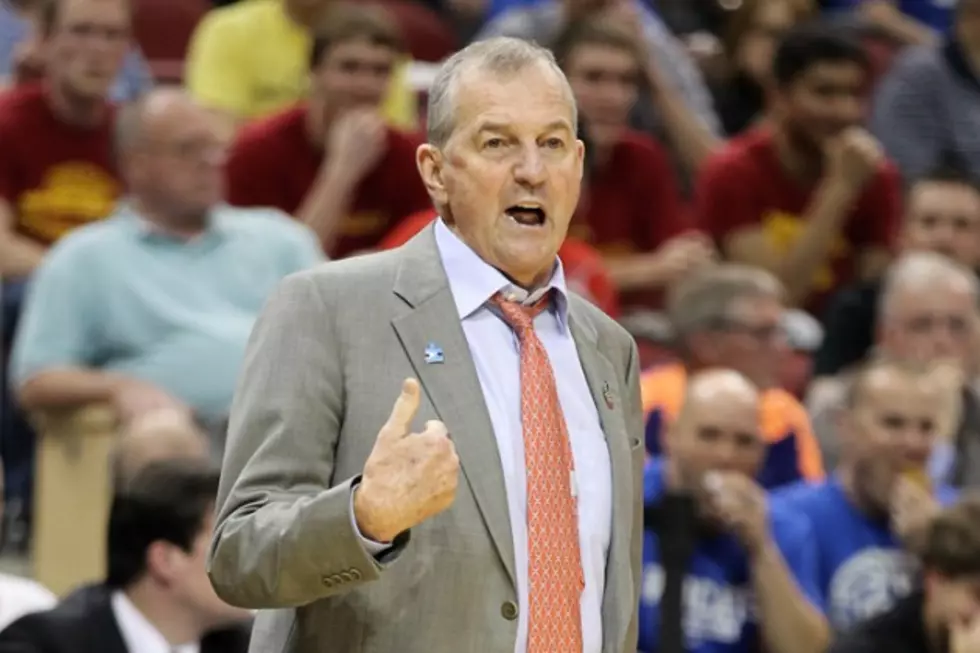 Celebrate Jim Calhoun with a Look Back at 5 of His Brightest Moments
University of Connecticut basketball coach Jim Calhoun announced his retirement today, ending an illustrious career that includes three NCAA championships. The 70-year-old Hall of Famer will be replaced by assistant coach Kevin Ollie for the upcoming season. Calhoun leaves the court with an impressive 873 wins, 625 coming while at UConn during his 26 years there.
We should also mention that Calhoun was suspended for three games in 2011 due to recruiting violations and that the school was stripped of some wins in 1996, but overwhelmingly Calhoun will be remembered for his winning ways on the sidelines. Here's a look back at five of the biggest moments of Calhoun's career:
First Championship in 1999
The first one is the sweetest—especially for Calhoun, who had a
monkey on his back
for over a decade. In 1999 his team went 34-2 and won the Big East, yet somehow was still an underdog in the national-title game against Duke. Calhoun would prove Vegas wrong with a 77-74 victory over the Blue Devils. The win also helped secure more top recruits over the next few years, resulting in another championship in 2004.
2005 Hall of Fame enshrinement
It's the greatest honor a coach (or a player) can receive: a spot in the Hall of Fame. Calhoun got the nod alongside his longtime rival, Syracuse coach Jim Boeheim, in 2005. He was a finalist the previous year but didn't get in, which only backed up the narrative that Calhoun was a fighter who kept on going even in the face of adversity.
800th career win in 2009
Calhoun's 800th career win came in 2009 against Marquette, making him one of only seven coaches in Division I history (at that time) to reach that milestone. The others? Bob Knight, Dean Smith, Adolph Rupp, Jim Phelan, Mike Krzyzewski and Eddie Sutton. "I looked around at that list, and I'm really happy to be in their company," Calhoun said. He continued to climb up the rankings and now walks away just below Rupp on the all-time list. Not bad for a guy who started his career at Northeastern University.
Last championship, Meeting Obama
Calhoun's medical problems in recent years were no secret. He contracted prostate cancer in 2003, squamous cell carcinoma in 2008, and spinal stenosis in 2012, among other maladies. Each time Calhoun got sick, he stepped away from the game to focus on his medical needs. When he returned to the sideline on March 3, 2012, less than a week after back surgery, it was to rev his team up for their final regular season game against Pitt. Against doctors' orders, Calhoun sat among his team during a 74-65 win. He
didn't speak to reporters
after the game, though, which was perhaps the first sign that Calhoun was hanging it up at season's end.