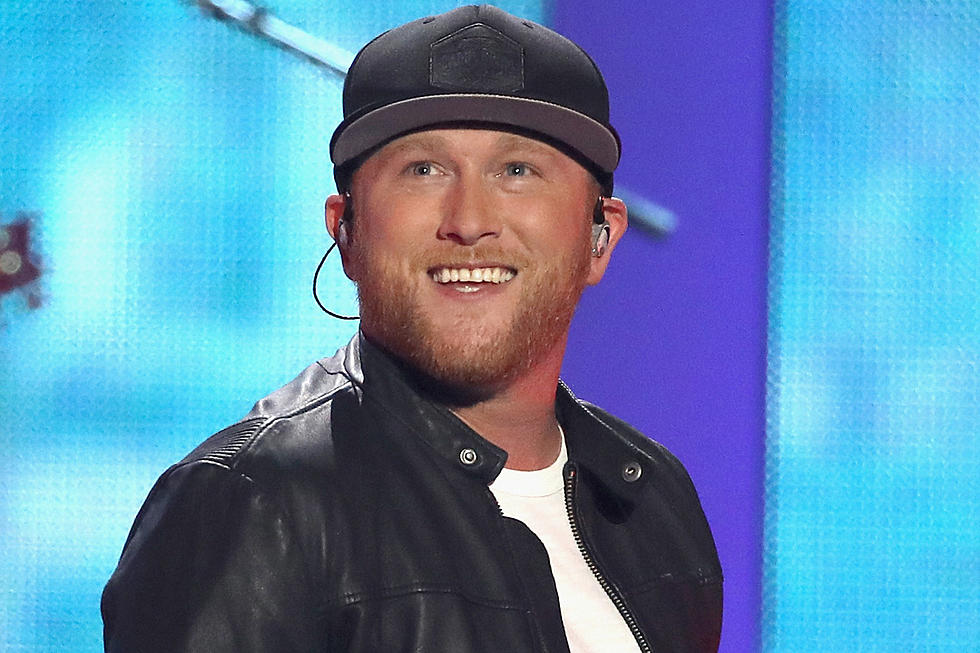 10 Things You Didn't Know About Cole Swindell
Rick Kern, Getty Images
Fans know Cole Swindell's hits and album cuts. Superfans can properly answer trivia questions about the "Break Up In the End" singer's co-writes for other artists, and maybe even what college he went to.
Few know the hero he dressed up as in college (quite convincingly, we should add), whose portrait he stenciled a few years later and why Dierks Bentley has his name spelled wrong in his cell phone. If you don't learn something new during this list of 10 Things You Probably Didn't Know About Cole Swindell, you can have your money back.
Swindell started his artist career with "Chillin' It," a demo that found success on satellite radio before becoming an FM radio staple in 2013. "You Should Be Here," "Ain't Worth the Whiskey" and "Middle of the Memory" followed, turning the small-town Georgia dreamer into a star very quickly. He had help. The 34-year-old is quick to thank contemporaries like Bentley and Luke Bryan for paving a road for him. Scott McCreery and Craig Campbell are two more that aided him, recording Swindell's songs and allowing him to pay for chasing a dream that likely seemed a million miles away five years ago.
Scroll through the 10 facts and then let us know your Cole-IQ in the comments section below. Swindell is three albums and four EPs into a strong country music career that's sure to reveal more interesting tidbits about his life in years to come. If there's something you think we should add, tell us about it!
10 Things You Didn't Know About Cole Swindell
Cole Swindell Reads the Worst Breakup Lines Ever!
More From TSM Interactive