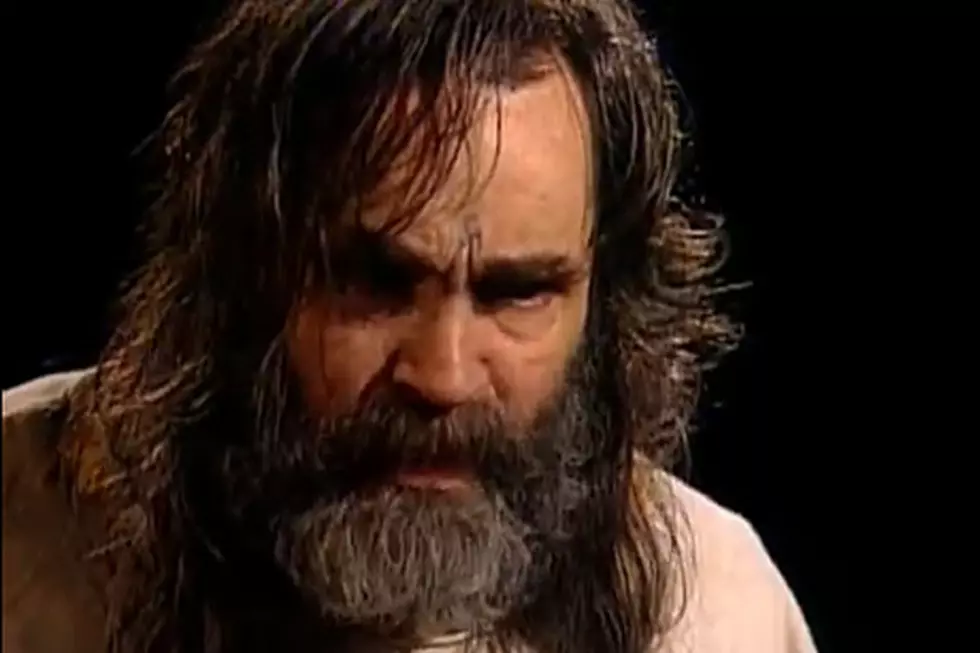 Charles Manson Might Be Getting Married. Yup, You Read That Right.
YouTube
Here's proof that there just might be a toilet seat for every tuchus.
Charles Manson is getting married.
A 25-year-old woman identified as 'Star' tells Rolling Stone she and the famed serial killer, 79, plan to get hitched:
I'll tell you straight up, Charlie and I are going to get married. When that will be, we don't know. But I take it very seriously. Charlie is my husband."
Manson and Star won't be the modern day Courtney Stodden and Doug Hutchison, though – she says the prison doesn't allow conjugal visits.
After moving to be close to Manson, Star has visited him in his California prison for six years, spending as much as five hours each weekend day with him.
"Yeah, well, people can think I'm crazy," she says. "But they don't know. This is what's right for me. This is what I was born for."
Star also looks like the late Manson follower Susan Atkins, but she eloquently wants you to know she's nothing like her:
That [bleep] was [bleeping] crazy. She was a crazy [bleeping] [bleep]. 'Oh Charlie, I did this for you.' She didn't know what she was doing."
Don't be surprised if the wedding doesn't take place, though. When asked about it, Manson said, "That's a bunch of garbage. You know that, man. That's trash. We're just playing that for public consumption."
While you try to wrap your head around what gift to possibly get the happy couple, check out this documentary on Manson:
More From TSM Interactive