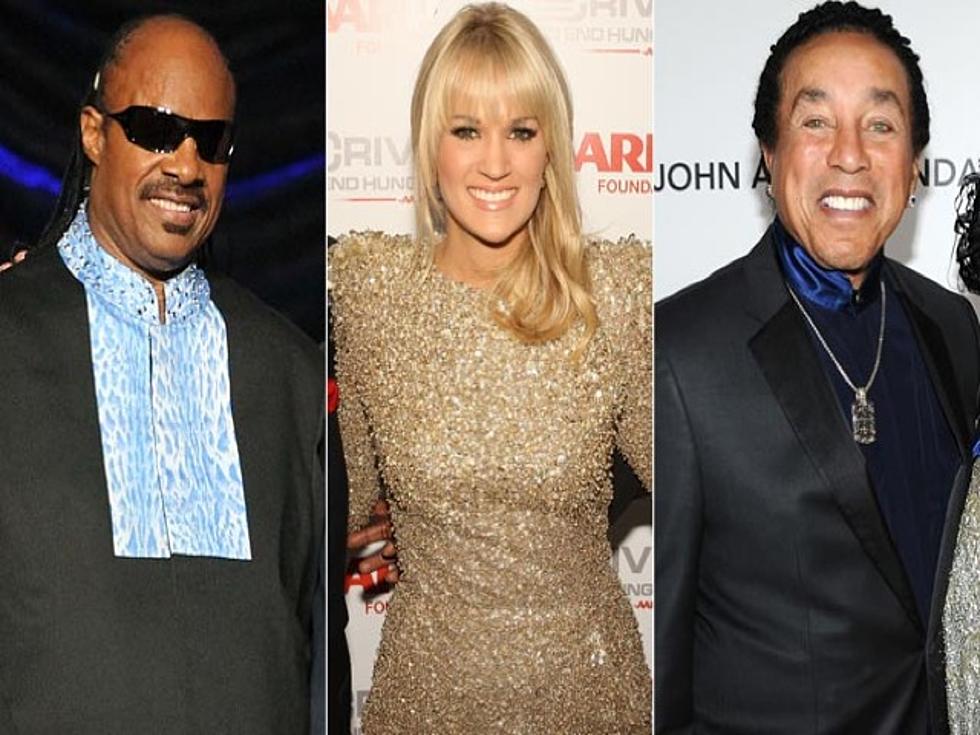 Carrie Underwood, Stevie Wonder and Smokey Robinson Team Up Onstage at Beverly Hills Event [VIDEOS]
The superstar moment featured Robinson and Underwood briefly ad-libbing lines over the music to the Robinson-penned Temptations hit 'My Girl.' Right after that, Robinson and Wonder flanked singer Natalie Cole and did the same.
Robinson was the man of the hour, receiving the 20th annual Ella Award, which is named in honor of late jazz great Ella Fitzgerald. Prior Ella Award honorees include Elton John and Celine Dion.
In a red-carpet interview on the night of the event, Underwood spoke of her admiration for Robinson, who recorded and wrote hits in the 1960s for his former group The Miracles, as well as other Motown Records-affiliated artists before going solo.
"He's obviously an incredible performer, and he's been doing this for many, many years — and people still love him just as much as they ever have," Underwood said. "More than anything, though, he's just a nice guy. And he's been there for me, and I've gotten the chance to work with him in the past. I'm happy for him. I'm glad to be here."
More From TSM Interactive