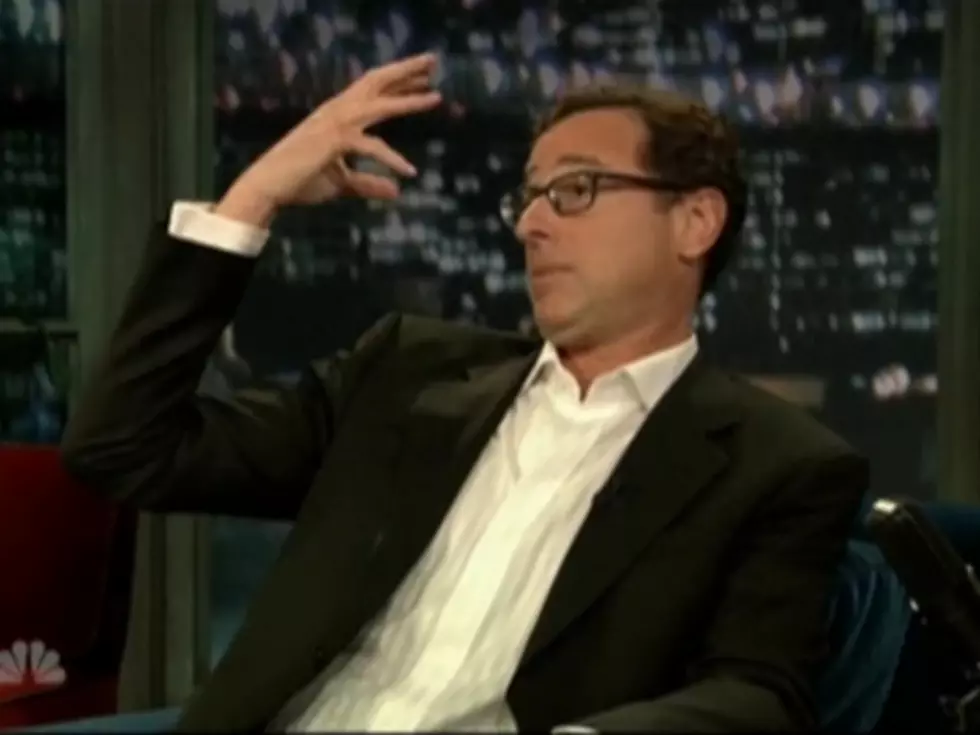 Bob Saget Takes a Fall, Considers Submitting It to 'AFV' [VIDEO]
According to Saget, he climbed a ladder, then attempted to throw a wire attached to a hammer over the branch of a tree. But his throw was clumsy and the hammer nearly struck him, causing him to topple off the ladder into a jacuzzi below.
But, as luck would have it, Saget got the whole pratfall on tape. "I have a security camera that filmed this, okay? So, now I'm thinking I'll send this in to Tom Bergeron and win $10,000," he said.
More From TSM Interactive